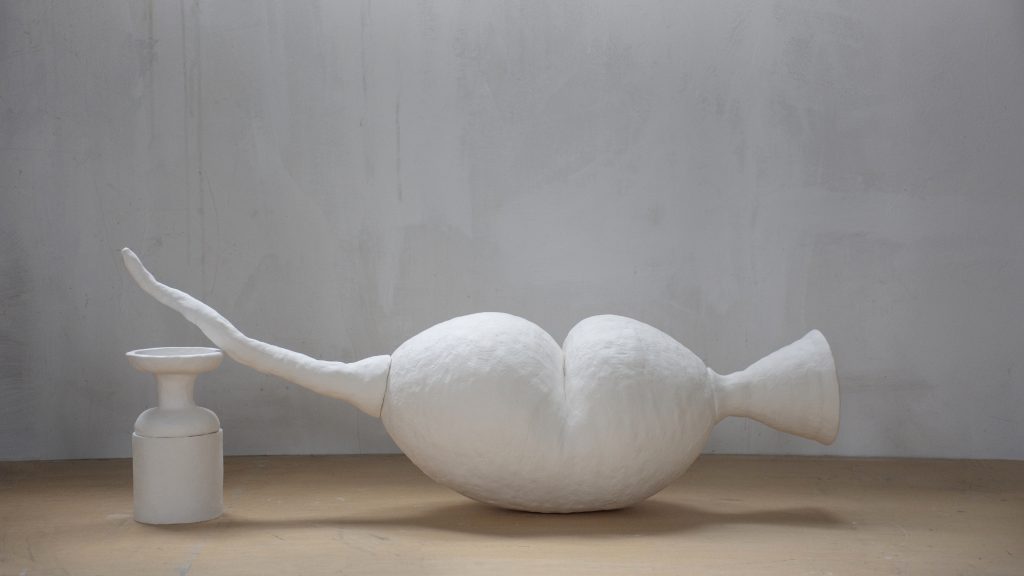 Fulcrum
2020
Digital print of photograph of porcelain sculpture
Size variable
Photography has allowed me to capture an instance in a delicate relationship of unstable equilibrium as a sensual physical essence. It is a conversation between the lens and the sculpture. The process involved in the making of the image and its subject has acquired a special significance during the coronavirus crisis during which the sculpture has been confined to the studio. I see it as an equation. The geometric supporting forms and the organic piece representing the balance between human activity and Nature. The vulnerability of this system is embodied in the fragility of the porcelain in its unfired state and slight touching of the forms. Natural light coming primarily from above is an active vertical element contrasting with the passive horizontal aspects of the arrangement. The intention is to create a sense of stasis as an active waiting and being.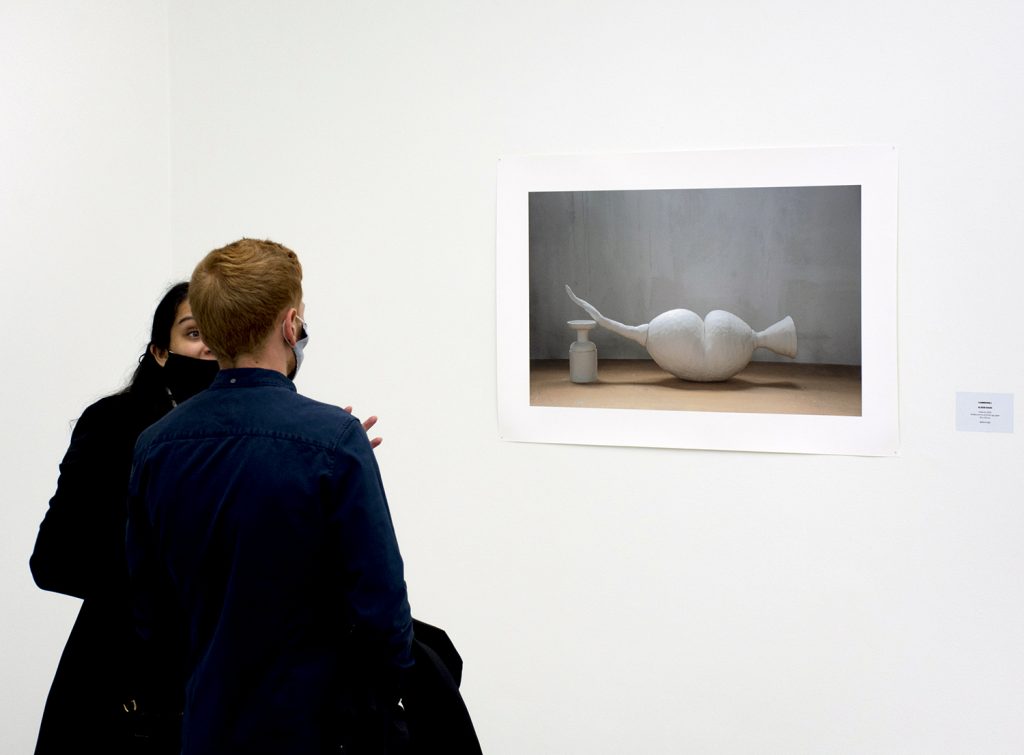 Saatchi LondonGradsNow 2020
Representing Camberwell College of the University for the Arts London at the Saatchi Gallery from 3 – 25 September 2020.
Digital Print on Hahnemühle Etching archival paper
Image size 60 x 100 cm; paper size 80 x 120 cm
Limited Edition of 10 plus 2 artist's proofs.